LASIK Eye Surgery
---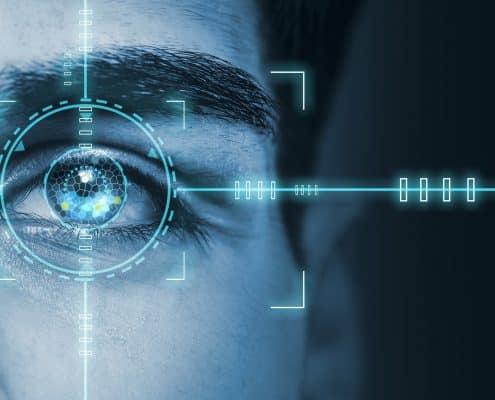 If you're reliant on contact lenses or glasses to see, you may dream of the day when you can see without them. With LASIK® eye surgery, it's possible. Dr. Andrea Stein is a skilled optometrist who provides patients in Chicago's Ravenswood area with pre- and post-LASIK care. If you think LASIK eye surgery is for you, call or use the online booking tool to contact Eye See Ravenswood for an evaluation.
Laser-assisted In Situ keratomileusis (LASIK) eye surgery is a surgical procedure that corrects common vision problems by changing the shape of the cornea. It may eliminate the need for contacts or glasses for people with conditions like:
Nearsightedness
Farsightedness
Astigmatism
An ultraviolet laser removes a layer of corneal tissue, leaving it thinner and better able to refract light waves. This reduces blurriness associated with the above conditions.
How do you know if LASIK surgery is right for you?
If you think you're a candidate for LASIK eye surgery, contact Dr. Stein. During a consultation, she examines your eye and reviews your medical history, determining if it's the right procedure for you. To be considered for LASIK surgery, you must be healthy enough for the procedure and have a vision prescription that's stable.
If the surgery seems appropriate, Dr. Stein discusses the benefits and risks, as well as what you can expect during and after the procedure. If you're interested, she makes a referral to the LASIK surgery center, where their team of LASIK surgeons will determine your eligibility.
What postoperative care will I need with LASIK eye surgery?
Dr. Stein provides comprehensive postoperative care for after LASIK surgery. Starting the day after surgery, she monitors your healing and progress with regular appointments for six months. A one-year follow up determines the surgery's success and concludes your post-surgery care.
During these follow-up appointments, Dr. Stein examines your eyes and tests your vision. She may ask questions and discuss any concerning issues. If you have questions regarding LASIK surgery or think that it may be an option for you, contact Eye See Ravenswood. It's easy to schedule an appointment online.