Eye Exam
---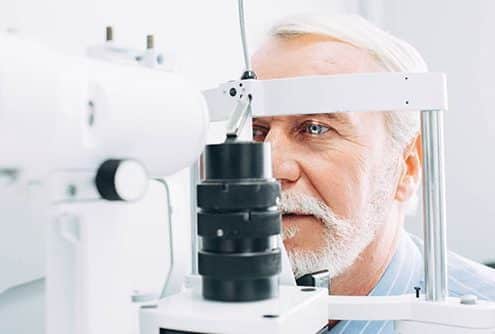 To receive proper vision correction, Dr. Andrea J. Stein, an optometrist at Eye See Ravenswood in the Ravenswood neighborhood of Chicago, must first conduct an eye exam. She performs a thorough examination regarding your eye and medical history to give you the proper prescription. Schedule an eye exam at Eye See Ravenswood today to begin your journey to seeing more clearly.
Dr. Andrea Stein conducts an eye exam before giving you a prescription for glasses or contact lenses. This involves a survey of your medical history, including any vision problems you might be experiencing, in addition to testing your vision. An eye exam measures your visual acuity to improve it to its optimum performance.
What can I expect during an eye exam?
Dr. Stein initially asks about your medical history. Then, before the actual examination, she measures your eye pressure through a quick and painless process. She'll also check your eye's physical condition using lights to inspect your eye's interior. Dr. Stein may administer further tests if a thorough assessment is needed.
She will then conduct a visual acuity test, asking you to identify letters of decreasing sizes on a chart. Each eye is tested separately, as they commonly require different prescriptions. If necessary, there are a multitude of other tests that can be administered to check your eye's health and functioning, such as:
A visual field test
Eye function testing
Color vision testing
A retinal examination
What are possible results I can expect from an eye exam?
Once the examination is complete, Dr. Stein will discuss your results and offer you a prescription if necessary. In addition to an assessment of your vision, you might expect to hear about your risk of eye disease along with possible preventive measures to protect your vision.
By contrast, normal results that require no measures for improvements may include:
20/20 Vision
Good peripheral vision
Ability to distinguish various colors
Normal-appearing structures of the external eye
No signs of cataract, glaucoma, or retinal disorders
Your results can vary. If you need visual acuity correction, you have the option to choose between two types of corrective lenses:
Eyeglasses
Contact lenses
Regarding other abnormal results that may pose a risk to the health of your eyes, Dr. Stein will discuss the next steps and further testing that may be required. Schedule an appointment with Dr. Stein to confirm any necessary measures to enhance and protect your eyesight.