Contact Lenses
---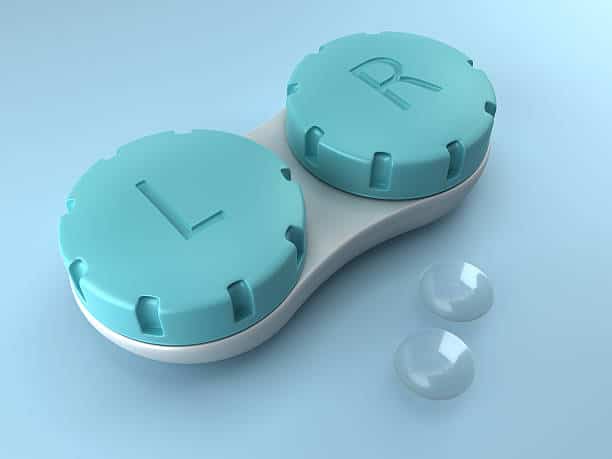 It doesn't matter if you're playing contact sports or tired of wearing glasses. Many people opt to wear contact lenses instead of glasses. At Eye See Ravenswood, optometrist Dr. Andrea Stein offers contact lens examinations and recommendations, depending on your specific needs. If you think contact lenses may be right for you and you live in Chicago's Ravenswood area, call or use the online booking tool to schedule an appointment today.
Many people benefit from wearing contact lenses, but they're not right for everyone. With a thin plastic lens that's placed directly on the eye, contact lenses may be uncomfortable for people with certain conditions. For instance, contacts may irritate those with dry eye or allergy eye, making their condition more symptomatic. Also, contact lenses may not be recommended if you have recurrent eye infections.
Contact lenses also require a certain amount of responsibility to wear. Children must be responsible enough to clean and take care of their contacts before Dr. Stein recommends wearing them. For most children, the recommendation comes between ages 11-14, based on a decision that includes Dr. Stein, parents, and the child.
Otherwise, contact lenses may be the right option if you need lenses to correct:
Nearsightedness
Farsightedness
Astigmatism
Do I need a prescription for contact lenses?
If you want to wear corrective contact lenses, you must have a prescription. You must have Dr. Stein complete a comprehensive eye and vision examination to get a prescription. During this appointment, she discusses your options, including what type of contacts best fit your condition and lifestyle, and determines what level of vision correction you need. She does this with either a phoropter (an instrument involving lenses to test each of your eyes) or an automated device.
You may not need a prescription if you're interested in cosmetic lenses. These lenses are used to mask color variations or irregularities and can be worn to change your eye color temporarily.
What types of contact lenses does Eye See Ravenswood offer?
Dr. Stein offers a variety of contact lenses at her Ravenswood office, including:
Soft planned replacements, often referred to as disposable contacts
Rigid gas permeable lenses
Toric lenses for astigmatism
Bifocal lenses
Monovision lenses
Dr. Stein also offers cosmetic contact lenses. These can be custom-made to mask color irregularities. If prescription or cosmetic contact lenses interest you, contact Dr. Stein's office today. You can even schedule your appointment directly online.